Wine Shop in Clark Pampanga unveils Year of the TIGER vintage 2010 wine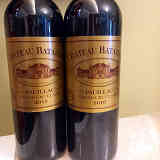 Wine lovers in the Philippines might be glad to know that the year of the TIGER vintage 2010 wine are now on the shelves of Clark Wine Center, the biggest wine shop located in Clark Freeport, Pampanga. The great Tiger Vintage 2010 wines are finally ready to drink. A lot of these bottles have been sleeping the back cellar of this wine shop in Clark, Pampanga for over 5 years. These wines have been ageing steadily ever since they entered the bottles a decade ago. Each year in the last 3 years, some bottles were opened and tasted to check their ageing progress and stages of maturity. Latest tasting at this wine shop in Pampanga revealed that many of them have just reached their peak and are therefore offering optimum pleasure to wine drinkers in the Philippines.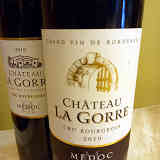 Year of the Tiger was a winner in 2010, producing not just great but also beautifully smooth wines that are just pure pleasure to drink now. The wines were often described as unbelievably concentrated and rich yet fresh due to incredibly good acidity. The only problem with the perfect 2010 vintage was that the wines needed considerable "waiting time" Not many wine lovers had the patience to wait and as a result not many bottles of 2010 vintage wines are available today.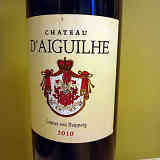 After 12 years of steady ageing, the 2010 vintage wines are now at their peaks. And Yats Wine Cellars are now releasing them to our fellow wine lovers through Clark Wine Center. Don't worry if you go home with more than you can drink this month. The 2010 vintage wines will continue to entertain you for many more years. Some of them may even reach the rare second peak!
So come get your 2010 vintage wines while stock lasts. See you at: CLARK WINE CENTER
Wine Shop located along main highway entering Clark going towards Mimosa
Wine Shop in Pampanga with four individual temperature controlled cellars for shopping enjoyment
Manuel A. Roxas Highway corner A Bonifacio Ave, Clark Freeport, Pampanga, Philippines
Opens every day at 9:30 am
http://www.ClarkWineCenter.com
Tel: (045) 499-6200
Mobile/WhatsApp/SMS: 0977-837-9012
In Manila,
Tel: (632) 8 633-1566
Mobile/WhatsApp/SMS: 0917-5204393
This wine shop in Pampanga offers over 2000 selections of wine covering not only all the price points but also an incredible depth of vintages, some dating back to the 1950s and 60s. This is a "practical" wine shop meaning that it offers wines that are good value for money, not just the ubiquitous big names and so-called high Parker-point wines.